Philosophy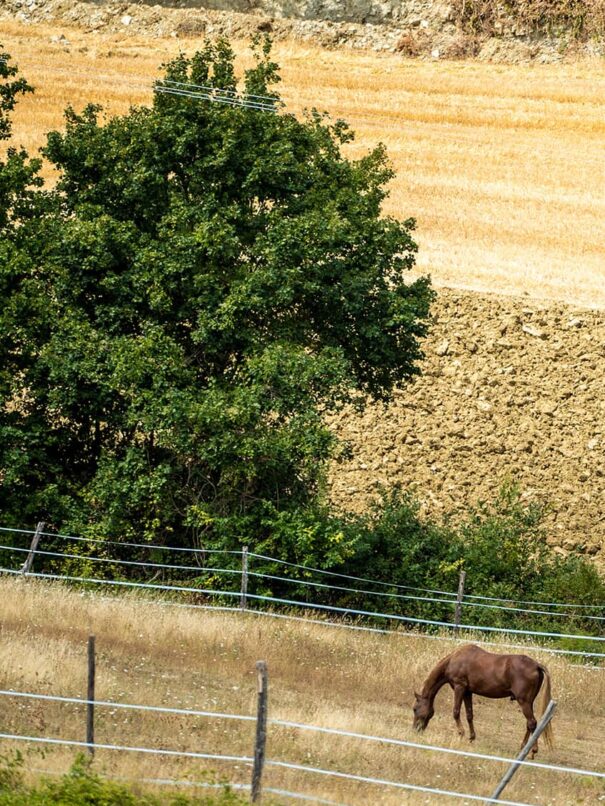 Agriturismo Montelovesco is an ideal place to spend a holiday with family or friends away from the chaos of the city. Immersed in the calmness of the countryside, to reach us you will have to drive along a last stretch of dirt road, but once you arrive you will find an oasis of serenity and relaxation. You can admire the night sky and enjoy the silence, accompanied only by the sounds of nature and the song of crickets on summer nights.
Wifi internet connection is only available in some areas of the agriturismo, but we are working to improve the service and ensure coverage in all apartments by summer 2023. To guarantee a quite stay to all guests, the apartments are not equipped with a TV.
The agriturismo offers many opportunities to relax, including the swimming pool and hammocks in the shade of trees, walks in the countryside, reading, painting or simply enjoying the weather. Agriturismo Montelovesco is the perfect place to unplug from the daily routine and rediscover the importance of human relationships and sharing time.
Agriturismo Montelovesco is committed to reducing its environmental impact and preserving ecosystems and biodiversity. Our electricity comes only from renewable sources and our farm is certified organic. We encourage our guests not to waste energy and water resources during their stay at the agriturismo.
Come and discover our philosophy of peace and calmness in the countryside at Agriturismo Montelovesco.
Book your holiday now!