Hospitality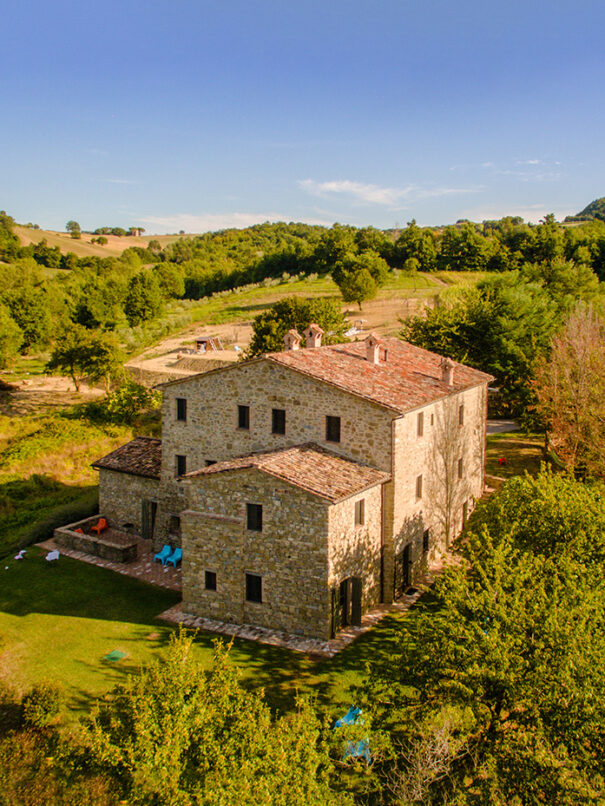 Discover Umbrian hospitality at Agriturismo Montelovesco that offers you a unique experience of elegance and modernity. The facility includes one suite and three independent apartments, each one with its own uniqueness. The accommodations have a soft colour palette and a simple but functional furnishing, composed of original family furniture recovered during the renovation of the structure and pieces of contemporary design furniture. The apartments preserve the original architectural elements and finishing materials, such as the typical exposed beamed and tied beamed or vaulted ceilings that recall the historical functions of the spaces.
All apartments of the agriturismo boast high quality features, combined with a comfortable and cosy atmosphere. The facility was recently renovated respecting the original features, but adapting it to modern comfort standards. Each accommodation is equipped with linen and a fully equipped kitchen with tools and electrical appliances. Thanks to the mosquito nets and the independent adjustable heating, you can enjoy maximum comfort and safety during the entire year.
Access
to the apartments and the suite
is
independent
from the garden, and each accommodation has a reserved outdoor dining table, perfect for relaxing and enjoying the surrounding nature. From the
windows of each accommodation, you can admire a panoramic view of the evocative Umbrian countryside, where nature prevails over the presence of man and offers a show of changing colours and scents in every season.
Book now your unforgettable stay at Agriturismo Montelovesco!