Swimming pool and solarium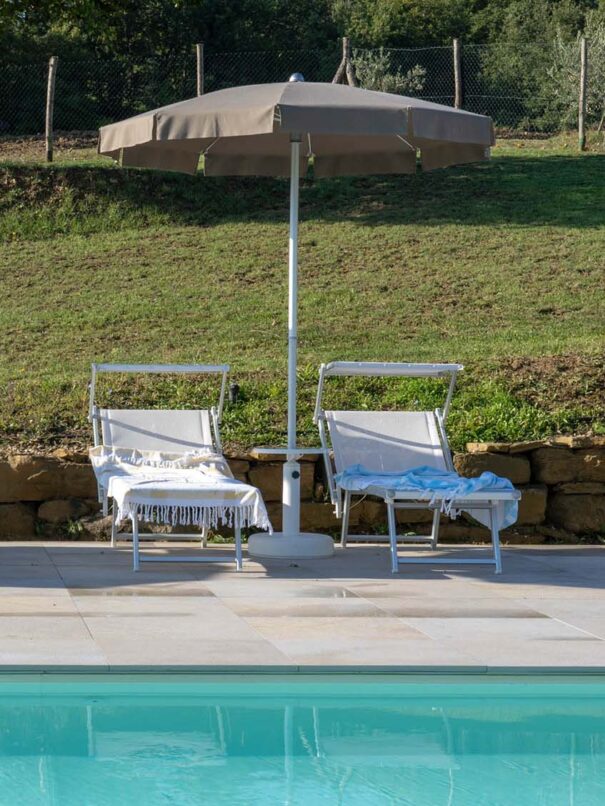 Agriturismo Montelovesco welcomes its guests in a beautiful location surrounded by nature and offers an outdoor swimming pool as an addition relaxation service. The panoramic position of the swimming pool, close the olive tree groove and playground, makes this experience even more enjoyable. The equipped solarium and the presence of designated position in the completely fenced garden guarantee safety and comfort for visitors of all ages. The swimming pool has a constant depth of 120 cm and it is reserved exclusively for guests of the agriturismo.
Staying at Agriturismo Montelovesco means enjoying the unpolluted nature of Umbria and a high quality service.
The swimming pool of Agriturismo Montelovesco is the ideal place to relax and enjoy the beauty of the surrounding Umbria. It is open every day from 9:00 and we guarantee constant cleaning and maintenance of the surrounding area. If you are looking for a complete relaxing experience, our swimming pool is perfect after visiting art cities or for a rest day.
Come and discover the swimming pool of Agriturismo Montelovesco and enjoy a unique experience of wellness and relaxation in a breathtaking natural setting.
Book now your stay at Agriturismo Montelovesco and take advantage of our outdoor swimming pool. We guarantee you a high quality experience, immersed in the beauty of Umbria.